Are you thinking about working remotely for international companies lately? You are not alone. It's an old dream for many freelancers and entrepreneurs. Life overseas has become an easy goal now that everyone is connected, including companies across the globe. Finding a position in another country is more accessible than ever through international job sites and the biggest freelance platforms available. It only takes a few clicks from your home to browse open opportunities overseas.

While surfing the web, you can find different sites willing to give an extra hand to your career. Some are focused on remote spots, while others offer executive-level occupations for professionals searching for specific vacancies. From short-term work to freelance opportunities, all kinds of jobs are available. The biggest freelance platforms also show companies currently hiring, increasing your chances. Let's explore a few selections prepared just for you!
5 of the biggest freelance platforms to work abroad
It's not a secret that job sites make life easier. They gather opportunities to work abroad all in one place, showcasing companies and startups with open positions. You can also find detailed articles with tips and guides to get yourself qualified before applying for open roles and freelance opportunities.

The great news is that, aside from the biggest freelance platforms, there are many pages online to enhance your options. At the same time, this overload of resources can be a real challenge when you don't know where to look at or how to start. So here is our expert selection of 5 international job sites to help you match the best opportunities according to your professional goals.
1. Indeed Worldwide
Indeed is one of the biggest freelance platforms around the world, which turns it into one of the most well-known on this list. Since 2004, this web page has been gathering positions in more than 60 countries around the globe. If you are looking for a specific place, you can browse more information using this country's native language.

The search includes the job title, keyword, company, and location. Use them according to your needs and preferences. You can find local opportunities through Indeed and overseas offers by Indeed Worldwide. Some handy resources might help with your journey abroad, such as a career guide, interviews, tips, and the salary range for different positions.
2. Jooble
Following a similar path, there is Jooble —a global partner of LinkedIn and Google— established in 2006. This website, which is one of the biggest freelance platforms, covers over 60 countries as well. It claims to have about 3 million visits daily, which is not hard to reach. After all, professionals worldwide are constantly looking for new opportunities to leverage their careers.

Jooble has a similar feature to show the average income for different jobs, plus an additional category to help students with work. While searching for open vacancies, you can browse by country or look at the most popular searches. Another option is using tags, such as remote, no experience, high paying, or full-time.
3. We Work Remotely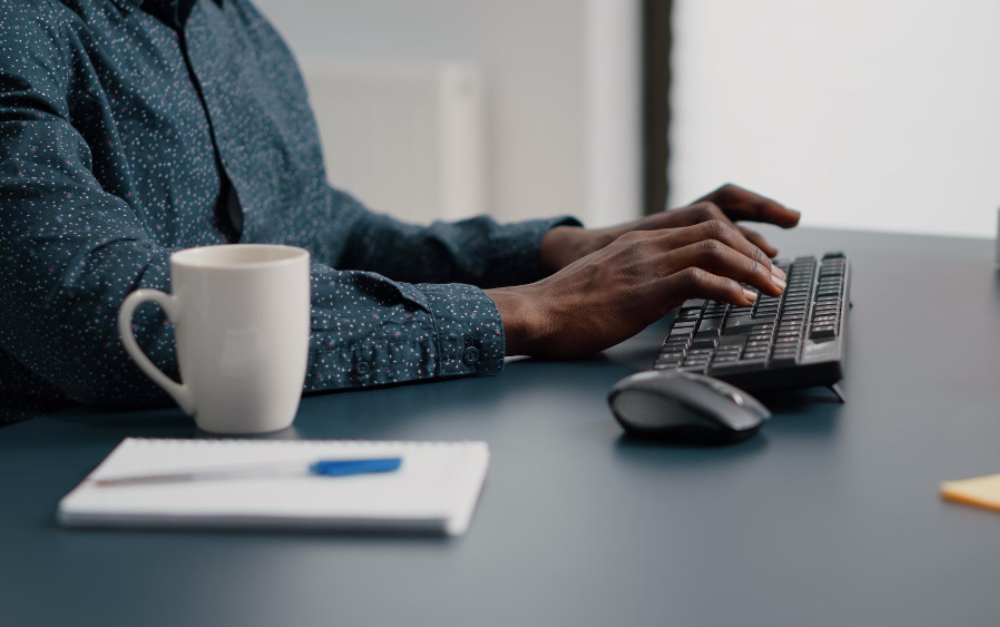 Let's leave the standards aside to explore a website with a specific purpose. We Work Remotely focuses on remote positions of work abroad. Through the platform, you can find opportunities in international companies while working from home or from anywhere. This job site is one of the biggest freelance platforms. In fact, We Work Remotely even claims to be the largest remote work community in the world.

It works as a job board featuring the most recent positions first. This way, you can follow new opportunities whenever they show up. You can also check the top trending jobs or the top remote companies, besides the option to choose a category —from programming to design or customer support. You can check the resources available through the learning portal.
4. Going Global
Jobs here, there, everywhere is the motto for Going Global, a website connected to the latest worldwide employment trends. Since 2001, it has been gathering opportunities at home and abroad for both new and experienced job seekers. You can even find a section focused on H1B visa, where U.S. employers look for international talent.

With the help of local experts, the Going Global website clusters a pack of career guides for job search, employment trends, network groups, and work permits and visas. The job site features guidelines for cover letters and resumes, financial topics (for people moving out to work abroad), and advice for interviews.
5. CEO Worldwide
Lastly, let's bring a different job site for this selection. CEO Worldwide is specific for professionals seeking executive-level and management opportunities across the globe. It works as a bridge by connecting international companies to potential candidates. You can filter your search by contract type, position, industry sector, or country. There is an option for membership, giving you the chance to receive offers that match your experience.

Getting work abroad can be challenging, but it's more accessible now than ever, especially through the biggest freelance platforms out there. Whether you want to learn how to become a freelancer or you're already an expert at freelancing, this is your bottom line. Even payments from other countries are more straightforward now. Companies can send batches or a single remittance with only a few clicks.